My favorite perfume is hands down
Aquolina's Pink Sugar.
It's not a scent for everyone, but for me, it's a winner. I love the sugary pink scent and I always get tons of compliments when I'm wearing it.
Aquolina just released a new perfume, or well, a new version of the original Pink Sugar, "Pink Sugar Sensual" Although the name is the same, and the bottle is similar, I think the scent is very different. Sophisticated and seductive, this soft oriental fragrance is a sexy interpretation of the original Pink Sugar aroma. Top notes of black black currant, tangerine, and bergamot lead into a heart of orange flower, light pink jasmine, and tiare flower. Vanilla, black sugar, and sandalwood form an irresistible base-note trail.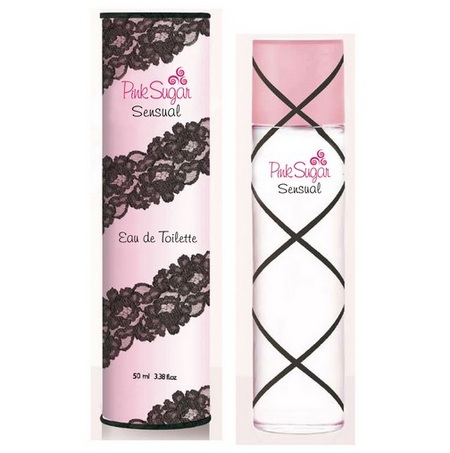 I think the smell is a littler softer and not as sweet smelling. I'm gonna have to give this about a 6 out of 10 on the perfume rating scale ♥ It's just not the same as the original, it falls a little flat for me. Have you smelled it? What do you think?