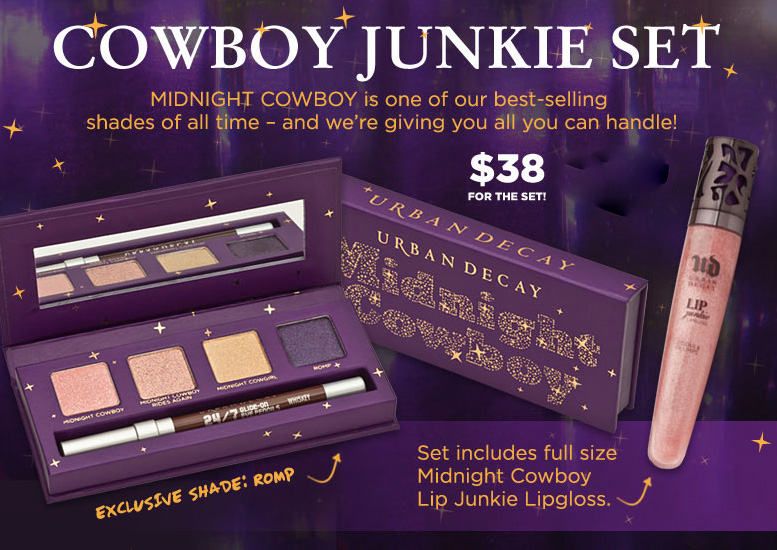 If you're an Urban Decay fan, you might want this palette. I think the colors are awesome, and I'm loving the full sized lip gloss.
Cowboy Junkie Set
: ($38) Midnight Cowboy (pink champagne with lots of silver glitter), Midnight Cowboy Rides Again (golden beige with bronze, gold & silver glitter), Midnight Cowgirl (subtle golden-beige with gold glitter), Romp (deep silvery grape), Lip Junkie Lip Gloss: Midnight Cowboy (sheer nude sparkle), 24/7 Glide
On Eye Pencil: Whiskey (dark brown).